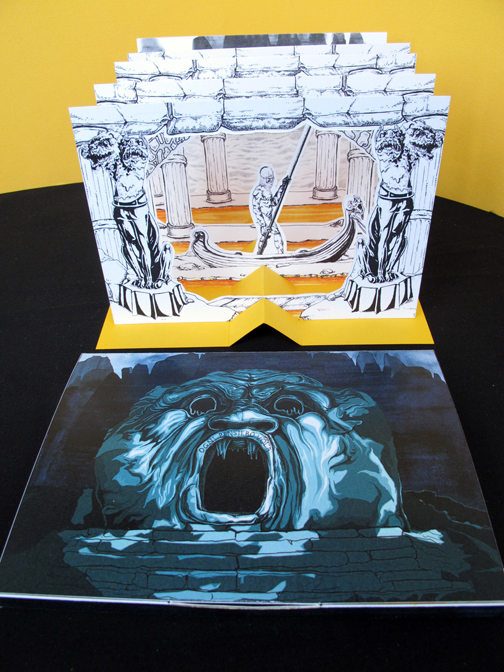 Orcus is a name for the underworld in ancient Roman mythology, and for a deity who presided over it. The illustrations in this tunnel book reference imagery in myths set in this ancient vision of the afterlife.
Illustration by Michael Pisano, concept and design by Maria G Pisano. Book 2 in Memory Press "Capture the Wonder" series. A tunnel book kit, with 5 panels and a base inside a slipcase, with directions in back and pre-cut to reveal the depth of the design. These pages are intended to be colored and assembled so that each one becomes a unique artist book. Digitally printed and hand cut, book measures 5" x 7"- open edition
ISBN 978-0-9761942-1-8.  Memory Press © 2016.