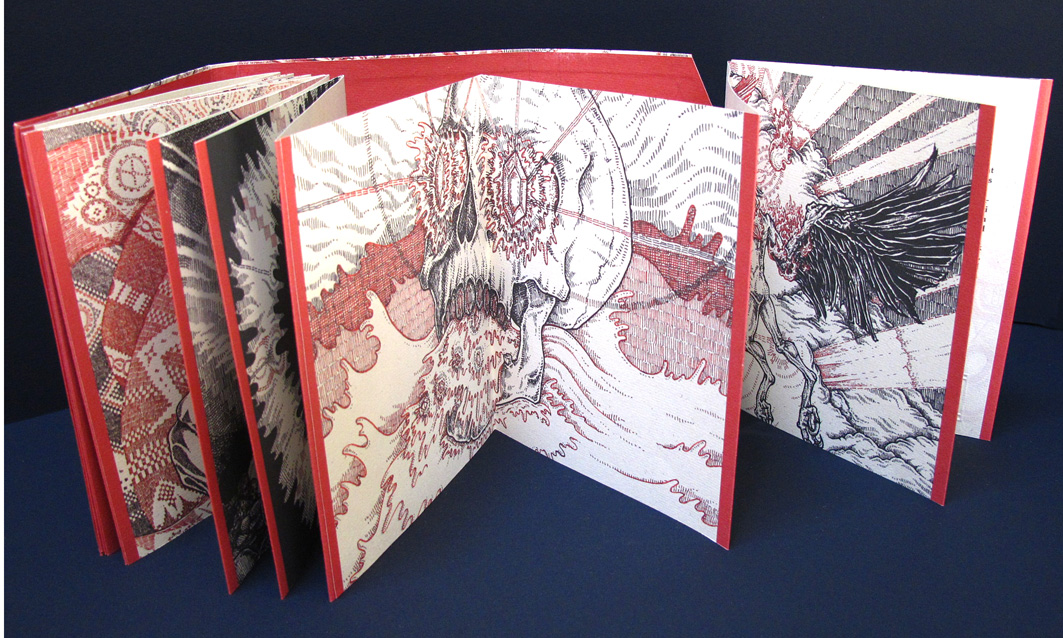 Seven Voyages, created by Michael Pisano, with evocatively rendered drawings in pen and ink, was inspired by the story of Sinbad the Sailor. www.michaelpisano.com
The book is a response to the Al-Mutanabbi Street project, honoring booksellers and other Iraqi citizens killed in the bombing of Al-Mutanabbi Street on March 5, 2007.
An accordion book, designed and bound by Maria G. Pisano, printed on Hahnemuhle Gutenberg laid paper with archival inks on an Epson 9800 and bound in a wrapper with envelope flap in an open edition. Each page spread measures 11"W x 7"H, the book closed is 7"H x 6"W x .75"Th. © 2012 Memory Press, publisher.