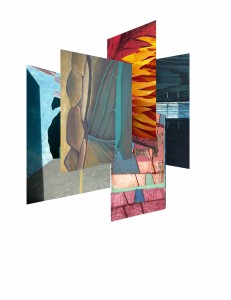 2015 Memory Press Exhibits and more

Architectural Innovations: Celebrating the structures of Hedi Kyle – University of the Arts, Philadelphia, PA
Impressions: The Art of the Print – The Trenton City Museum at Ellarslie  www.ellarslie.org
Hecatombe 9-11 has been selected by The National September 11 Memorial Museum in NYC
An Inventory of Al_Mutanabbi Starts Here – various venues

Memory Press has just released a new book:
Under Cover: ABC of Banned Books – A flag book that showcases examples of words and methods used to censoring works, as well as highlighting the continuation of these practices today.
All images contained within this website are the copyright of Maria G. Pisano.
All rights reserved. Unauthorized use or duplication by any means is prohibited.