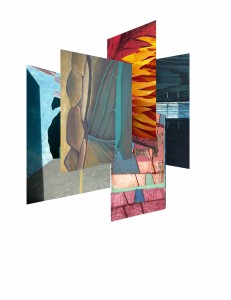 2017 Memory Press Exhibits, Book Fairs and Conferences

Assemblage: A Collection of works by UArts Alumni and Faculty – An invitational Exhibition Curated by Cynthia Thompson – University of the Arts, Philadelphia, PA
The Book as Stage – Yale Haas Art Library- Yale University, CT.
Know-How – Workshop Instructors Exhibition – Morgan Art of Papermaking, Columbus, OH.
Dreamscapes – Plainsboro Public Library, NJ. 2nd place award
The Politics of Water – Princeton Artists Alliance Responds. Stonybrook Watershed, Pennington, NJ.
Artists' Books from the Jack Ginsberg Collection: UJ Art Gallery, University of Johannesburg, Africa.
CBAA Conference 2018
Maria G Pisano will present her lecture "Sharing the Process: Designing, Printing and Editioning an Artist Book" at the College Book Art Association Conference in Philadelphia, January 4-6, 2018.
https://www.collegebookart.org/Philadelphia
Memory Press has released 3 new books: Caudex Folium • Orcus • The Phoenix
These and other book works can be seen at the:
Northampton Book and Book Arts Fair – https://www.northamptonbookfair.com/
December 2-3, 2017 – Smith College Campus Center, Northampton, Ma.
All images contained within this website are the copyright of Maria G. Pisano.
All rights reserved. Unauthorized use or duplication by any means is prohibited.