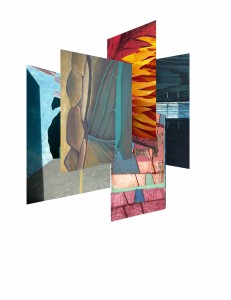 2016 Memory Press Book Fairs, Conferences, Exhibits & Presentations 

• Oak Knoll Fest XIX – September 30 – Oct 2, 2016 – 310 Delaware Street, New Castle DE 19720 – https://www.oakknoll.com/fest/
• E/AB Fair – November 3-6, 2016 – The Tunnel- 269 – 11th Ave. NY, NY 10011 http://eabfair.org/about/
• New Jersey Italian Heritage Commission Conference: Showcasing NJ Artists – Maria G Pisano, Presenter. November 12, 2016 – Zimmerli Museum, 71 Hamilton St. New Brunswick, NJ 08901 • http://www.njitalianheritage.org/
• Longitude, Latitude and Elevation – The Valley Arts Gallery in Forest Grove, OR. July 6 – August 31, 2016
• The Farm: Interpretive Binding – Free Library of Philadelphia, PA – June 11-September 9, 2016
• Rooted – Tulpehaking Nature Center – April 22 – September 4, 2016 – http://abbottmarshlands.org/
• Outside the Margins: Contemporary Artists' Books- February 22-April 1, 2016 – Julio Fine Arts Gallery, Loyola University, Baltimore MD
• The Printed Page II – Feb. 19-April 2, 2016 – Abecedarian Gallery, Denver CO
• An Inventory of Al_Mutanabbi Starts Here – various venues

• Maria presented a lecture on Viva Voce and other works on April 14, 2016, 3pm at the Library of Congress Rosenwald Room.
Hecatombe 9-11 has been selected by The National September 11 Memorial Museum in NYC
Memory Press has just released 3 new books: Caudex Folium • Orcus • The Phoenix
Book Arts Workshops 2016
Carousel Books – July 30 – 31, 2016 – Morgan Consservatory,Cleveland, OH http://morganconservatory.org/event/carousel-books/
Carousel Books – September 10-11, 2016- Center for Book Arts, NYC http://centerforbookarts.org/events/category/classes/list/?tribe_paged=3&tribe_event_display=list
All images contained within this website are the copyright of Maria G. Pisano.
All rights reserved. Unauthorized use or duplication by any means is prohibited.